Alumni & Giving
ALUMNI NEWS
Morgan Parks, MPA '18 was promoted to Manager of the Research & Strategic Planning Division for the Charlotte Mecklenburg Police Department
Merritt McCully, MPA '21 became the Executive Director of Mayfield Memorial CDC
Dr. Justin Stritch, MPA '10 received tenure and was promoted to Associate Professor at Arizona State University
Dr. Madinah Hamidullah, MPA '05 received tenture and was promoted to Associate Professor at Rutgers University Newark
Matt Rhoten, MPA '15 is now the Deputy County Manager at Gaston County
Karen Whichard, MPA '14 is now the Assistant County Manager at Gaston County
Joel Riddle, MPA '03 is now the Vice President of Human Resources at CaroMont Health
Christi Floyd, MPA '00 was promoted to Economic Developemt Program Manager at the City of Charlotte
Phin Xaypanga, MPA '95 is now the Diversity, Equity and Inclusion Office at Ventura, CA
James Merrick, MPA '16 is now the Chief Communications and Marketing Officer at Melanoma Research Foundation
Alicia Dasch, MPA '10 was sworn in to begin serving the residents of Tega Cay, SC on January 2, 2018 as a City Council member.
Ashley Lantz, MPA '12 will be the new Director of the Division of Social Services for Union County beginning February 5th.
Hannah Shore, MPA '16 will start her Presidential Management Fellowship as a Budget Analyst for the Department of Veterans Affairs in Washington D.C. later on this month.
Heidi Ferster, MPA '17 began her position as Development Officer at Teen Health Connection, a local nonprofit in Charlotte, in May.
Alexandra Alcorn (current Urban Management & Policy Certificate student): City of Charlotte Resiliency Fellow
John Bentley, MPA '18: Analyst for CMPD
Taylor Drury, MPA '18: Budget Analyst, Gastonia County
Madison Esterle, MPA '18: Analyst for South Carolina Legislative Audit Council
Kim Graham, MPA '10: Executive Director, Greater Charlotte Apartment Association
Lela Ijames, MPA '18: Planning Technician, Rowan County
Elizabeth Landrum (current MPA student): Grants and Projects Financial Specialist, CMPD
Sarah Lowry, MPA '18: Presidential Management Fellow, Centers for Disease Control
Justin McCoy (MPA student): Research Analyst for Economic Development Partnership of North Carolina
Mattison Miller, MPA '18: Planner for the Town of Waxhaw
Shannon Reidlinger, MPA '18: Research Analyst for Goodwill Industries
Vince Roberts, MPA '18: ICMA Local Government Fellow, Delray Beach, FL
Colleen Tully (MPA Student): Associate Corporate Communications Specialist for City of Charlotte
Taylor Valley, MPA '18: Assistant Executive Director for Membership Development, U. of South Carolina Alumni Association
HAVE A NEW JOB? CONGRATULATIONS!
Send us your updated email and employment information for our records and so you don't miss an announcement. Email Aileen Brown at abrow315@uncc.edu!
LIST OF ALUMNI
Click here to see a full list of our Master of Public Administration alumni.
Click here to see a full list of our MPA Graduate Certificate alumni.
spotlight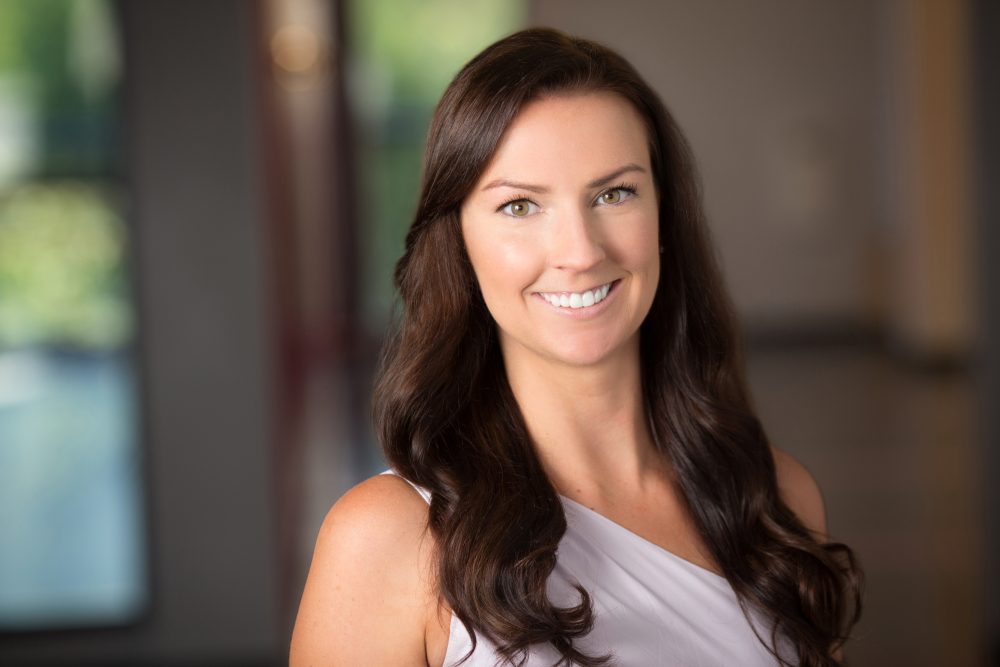 MPA alumna is Misha Eady-Harbold.
Learn more about Misha and see other Spotlights.
About Us
The mission of the Master of Public Administration Program at the University of North Carolina at Charlotte is to provide education and training for the public and nonprofit sectors, conduct scholarly and applied research to advance the field of public administration, and serve the community.
Contact Us
Master of Public Administration
9201 University City Boulevard
Charlotte, NC 28223-0001
Director
Prof. Suzanne Leland
Phone: 704-687-5937
smleland@uncc.edu
Administrative Assistant
Phone: 704-687-5974