Graduate Jobs
What can I do with a Master of Public Administration degree?
The primary objective of the MPA Program is to provide professional training in public and nonprofit administration. The curriculum emphasizes the development of administrative and analytical skills. Students develop mastery through applied techniques and administrative exercises appropriate to the management of government, nonprofit, and arts-related organizations.
Below is a sample of current positions of alumni who graduated with an MPA from UNC Charlotte within the past five years.
Local Government:
Fiscal Analyst City of Raleigh, Strategy & Budget Analyst City of Charlotte, Assistant to the City Manager Carrboro, NC, Director of Public Works Town of Indian Trail, Planner, Town of Dallas, Employee Engagement Coordinator Gaston County, Mecklenburg County Management Analyst, Sr. Elections Specialist Mecklenburg County, Charlotte-Mecklenburg PD, Senior Budget Analyst, City of Charlotte, Risk Manager City of Boca Raton FL, Development Manager, City of Charlotte, Senior Community Development Specialist, City of Oakdale, MN, Patrol Training Sergeant, CMPD, Communications Strategist, Town of Indian Trail, NC, Community Economic Development, Centralina Regional Council, Gaston County Senior Center Coordinator, Budget & Finance Manager, Charlotte Water, Assistant Director Gaston County, City Planner City of Wilmington, Accountant City of Belmont, Senior Budget Analyst City of Concord, Agency Business Manager, Guildford County, Director of Public Works Town of Indian Trail
State Government:
Deputy Director, NC Governor's Office Commission on Volunteerism, Auditor, South Carolina Legislative Audit Council, Finance & Budget, State of Colorado Department of Transportation, Assistant Vice Chancellor for Development at Western Carolina, Planning & Organization Manager Maryland-National Capital Region Emergency Response System
Federal Government:
Public Health Analyst, Centers for Disease Control, Senior Budget Analyst, U.S. Department of Treasury, Intelligence Analyst, Federal Bureau of Investigation, Constituent Advocate U.S. Senator
Nonprofit Organizations:
Chief of Staff at Bechtler Museum of Mondern Art, Executive Director Rebuilding Together of Greater Charlotte, Corporate Relations Manager, United Way Greater Charlotte, Philanthropy Manager, Human Society Charlotte Metro, Assistant Vice President, The Foundation for the Carolinas, Economic Mobility Process Manager, Crisis Assistance Ministry, Community Development Specialist, Mayfield Memorial CDC, Assistant Vice President, Foundation for the Charlotte Jewish Community, Annual Giving Manager, Loaves & Fishes, Charlotte, , Goodwill Industries, Charlotte, NC External Affairs Liaison, Membership Manager, USA Girl Scouts Overseas, Manager of Hospital Services, We are Sharing Hope, Charleston, SC, Program Manager, Leadership Charlotte, Development Associate Crittenton of NC, Economic Research Associate, Charlotte Regional Business Alliance, Senior Manager of Institutional Giving New Jersey Symphony, Director of Corporate & Community Engagement Safe Alliance, Senior Risk Manager Root Capital,
Colleges and Universities
Student Conduct Professional, University of Las Vegas-Nevada, Executive Director of Advancement, Western Carolina University Executive Director for Marketing, University of South Carolina Administrator, Labor Market Research & Strategic Initiatives, Northern Virginia Community Colleg, Director of Residential Operations, Amherst College, Amherst, MA Institutional Research Analyst, Rowan-Cabarrus Community College
Private Business/Consulting
Business Continuity Manager, U.S. Bank, Senior Manager, Raftelis, Charlotte, Crisis Manager, Lowe's Companies, Business Analyst, Novant Health
spotlight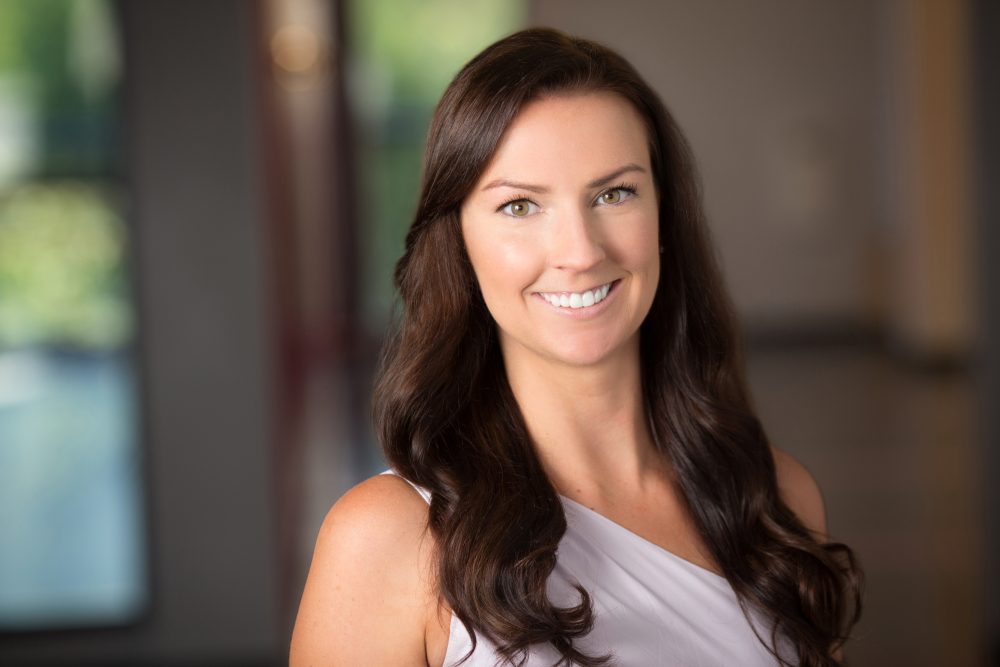 MPA alumna is Misha Eady-Harbold.
Learn more about Misha and see other Spotlights.
About Us
The mission of the Master of Public Administration Program at the University of North Carolina at Charlotte is to provide education and training for the public and nonprofit sectors, conduct scholarly and applied research to advance the field of public administration, and serve the community.
Contact Us
Master of Public Administration
9201 University City Boulevard
Charlotte, NC 28223-0001
Director
Prof. Suzanne Leland
Phone: 704-687-5937
smleland@uncc.edu
Administrative Assistant
Phone: 704-687-5974

Employment Statistics 2022-2023
| | |
| --- | --- |
| National or central government in the same country as the program | 0 |
| State, provincial or regional government in the same country as the program | 4 |
| City, County, or other local government in the same country as the program | 13 |
| Government not in the same country as the program (all levels) or international quasi-governmental | 0 |
| Nonprofit domestic-oriented | 6 |
| Nonprofit/NGOs internationally-oriented | 0 |
| Private Sector – Research/Consulting | 0 |
| Private Sector but not research/ consulting | 0 |
| Obtaining further education | 0 |
| Military Service | 0 |
| Unemployed (not seeking employment) | 0 |
| Unemployed (seeking employment) | 1 |
| Status Unknown | 1 |
| Total | 25 |